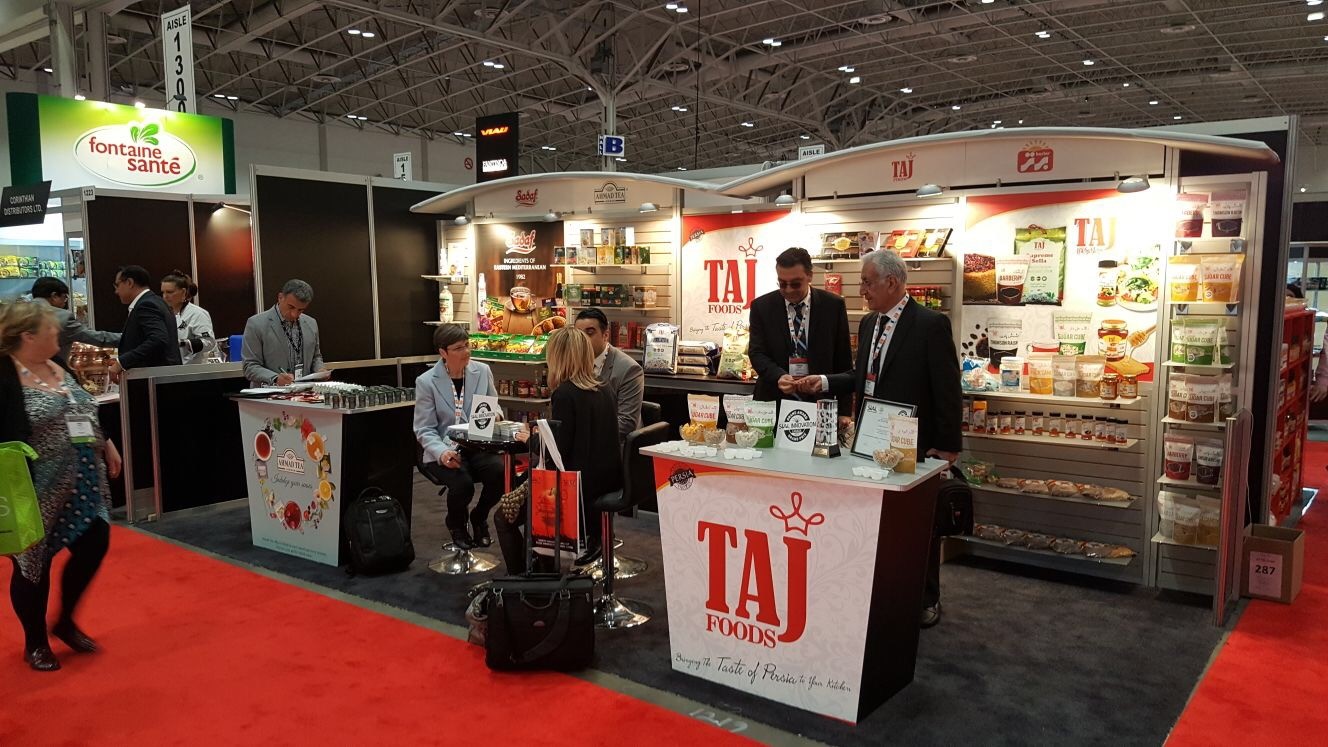 Persian & Middle Eastern Food Distribution
Minami Group Started its venture in 2009 in Toronto, Canada as an importer and distributor of Persian and Middle Eastern products available at grocery retailers, bulk food stores, cash n' carry and ethnic stores.
Throughout the years MINAMI has established itself as one of the leading firms in the sector of ethnic foods. The Brands and Products we offer are sourced from around the world and represent the leading brands in the Ethnic & Middle Eastern Market. Our import sector works continuously to bring you the most authentic goods from UAE, Turkey, India, Sri Lanka, Lebanon, Israel and U.S.A.
The brand we carry include AHMAD TEA, SADAF, BARTAR FOODS, TAJ FOODS that forms a complete and high quality basket of products consisting of Tea, Basmati Rice, Spices & Herbs, Sweets, Condiments, Ready meals and large assortment of HALAL & KOSHER products that will suit the needs of any retailer or consumer who is looking for ethnic grocery products.
Being recognized in 2017 by Canadabusiness.com & Maclean's Magazine among the top 500 fastest growing companies in Canada, Our Mission is to provide the very best customer service and satisfaction to our Clients. We stand behind our products and guarantee the best quality and value in our competitive market.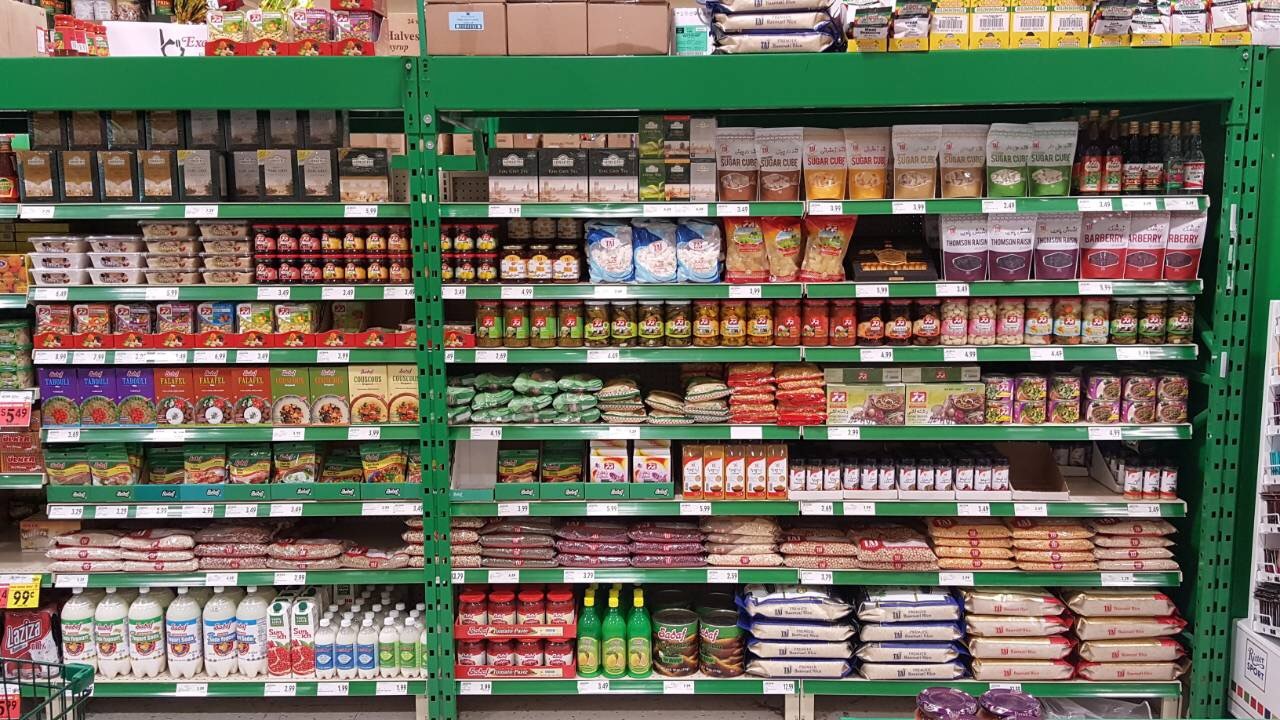 A Perfect mix of Middle Eastern Food Prdoucts
Our products would compliment any grocery stores international selection. Our newest 12′ planogram at Food Basics is being implemented in 2018 in all stores across GTA.
This Plano has been designed to carry the most important and popular items in the Persian/west asian community.
Look for our section in the international isle of your grocery store.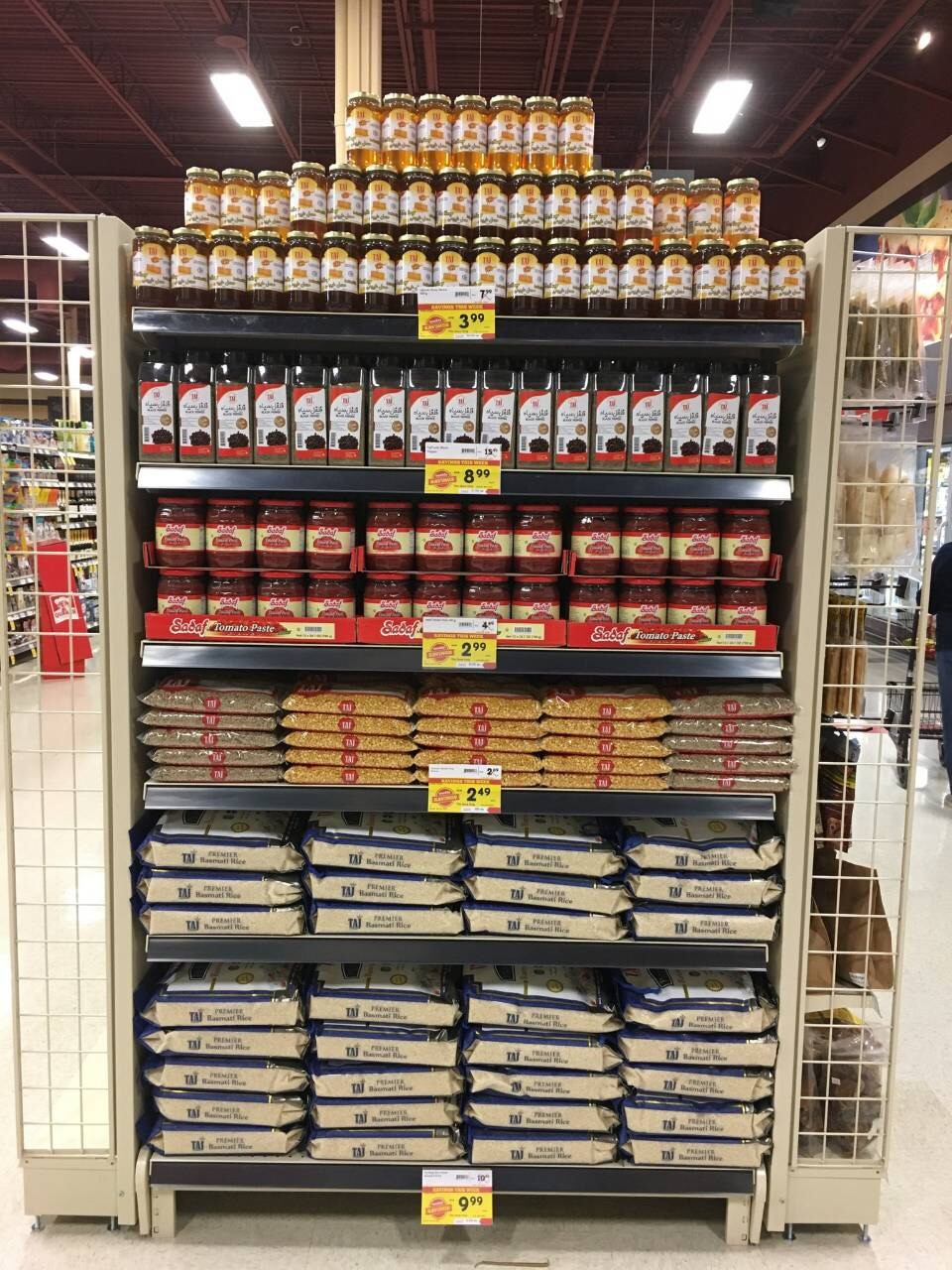 Ramadan Promotion
Our goods are also available at Sobeys ! Check out the international section and also make sure to find our deals of the month.
This was a promo for RAMADAN 2018 which was implemented in all Sobeys locations in the GTA.
Premium quality products at a discount price.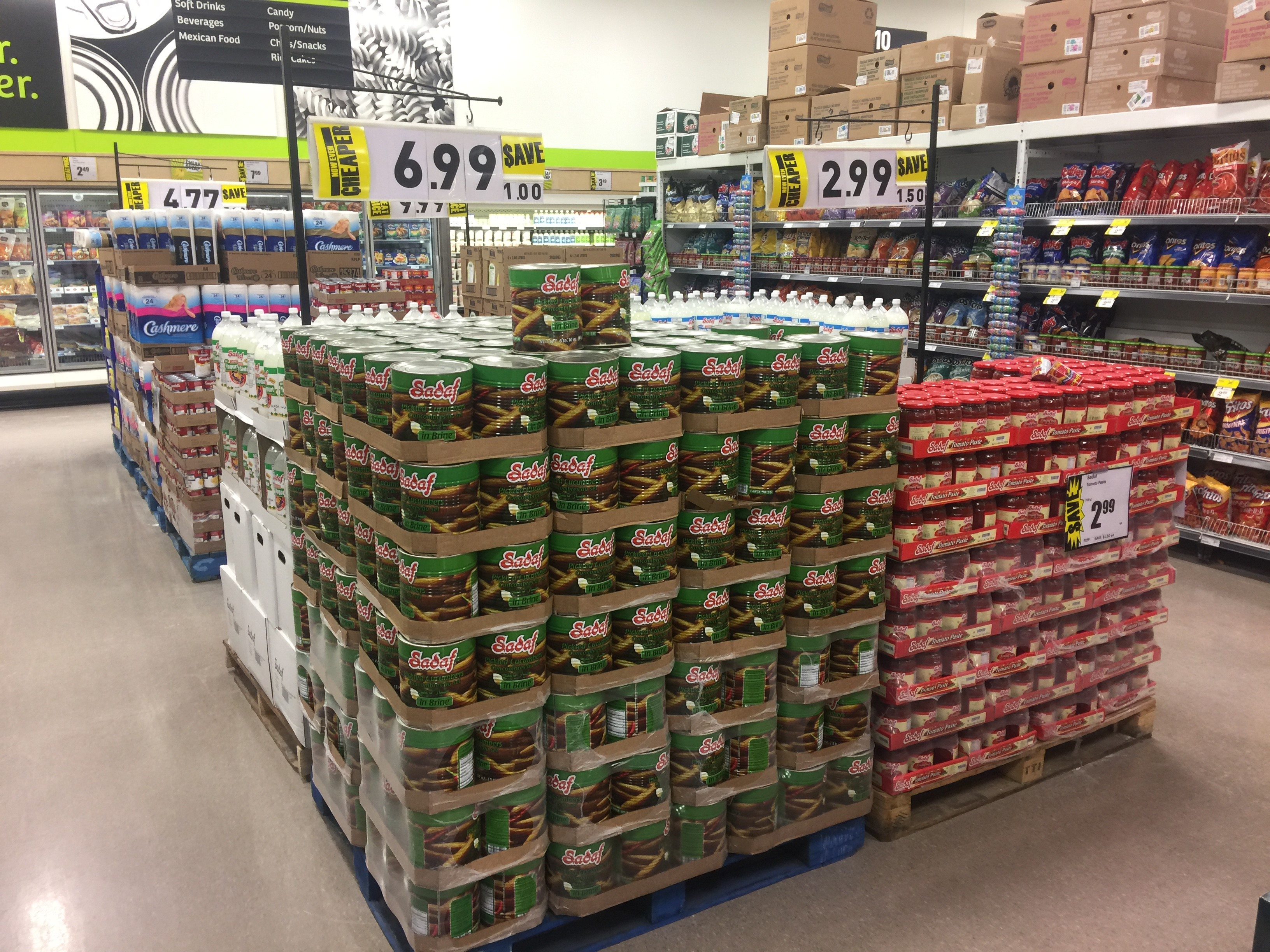 Sadaf Pickles & Tomato Paste
Our goods being displayed in the power isle at Fresh Co. Grocery store. (Over 90 Locations in Ontario).
We know how to move products at the right price and the right place.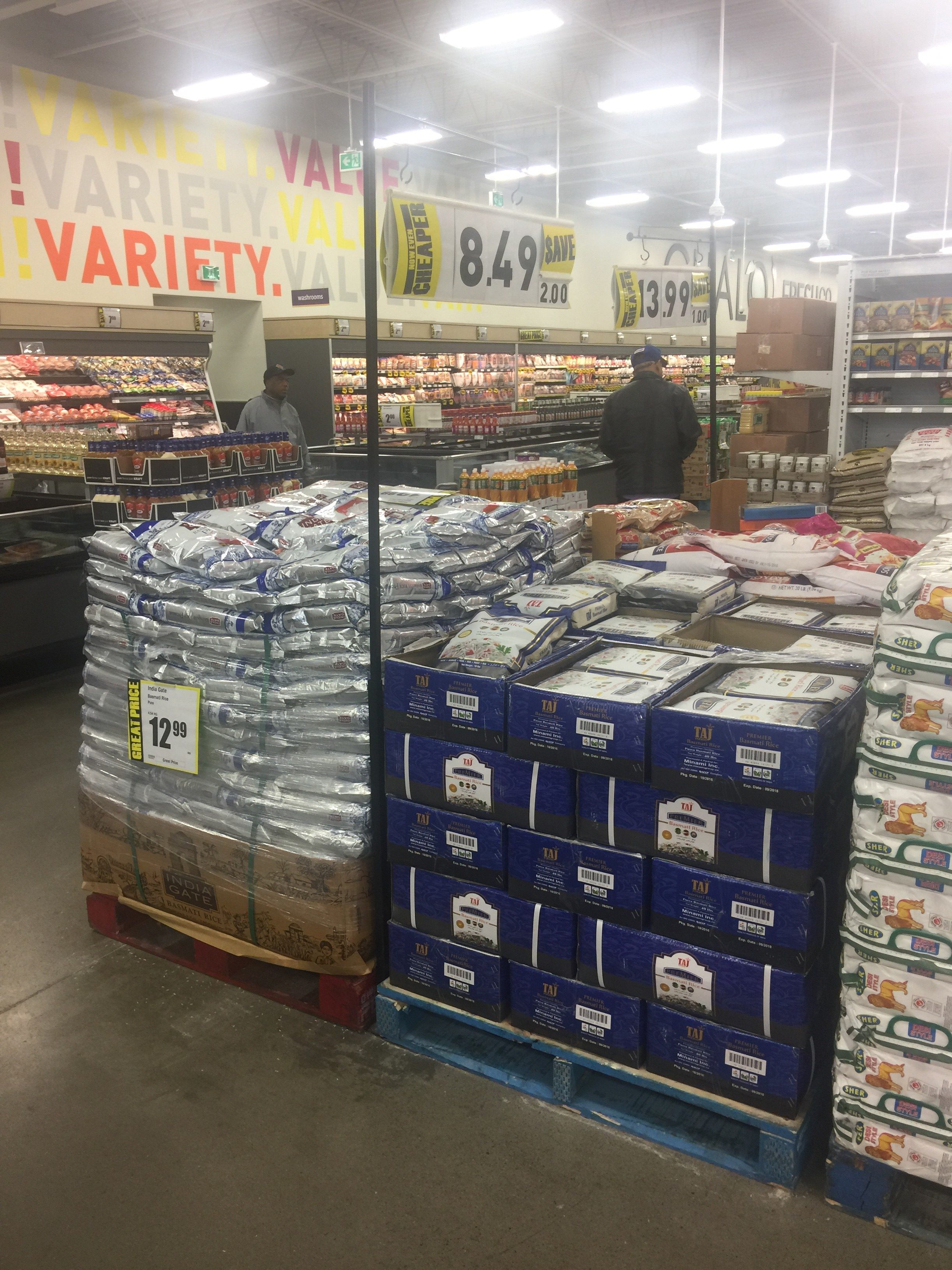 TAJ Basmati Rice
Competition is always there, we welcome it by beating it !
Our TAJ Premier being displayed side by side "India Gate" and the photo tells the rest of the story.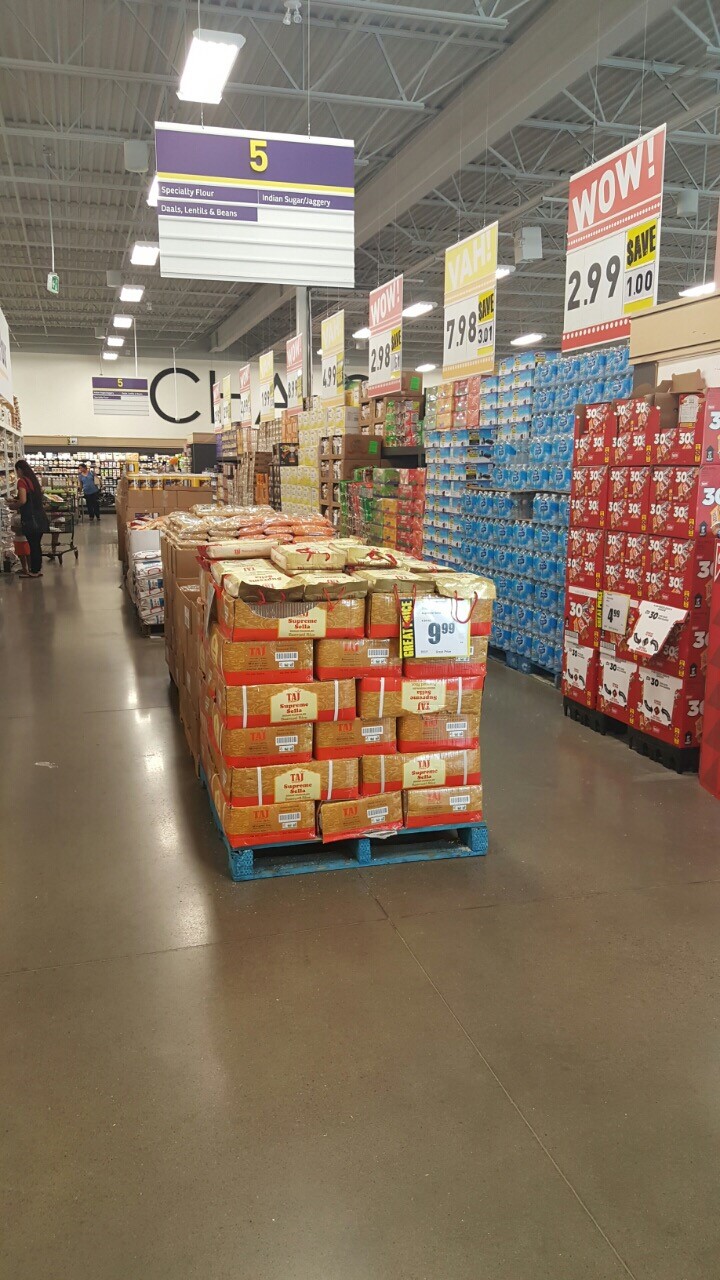 TAJ Sella Basmati
TAJ Supreme Sella Basmati Rice – Everyday Low Price offered at CHALO stores.